Book Review: The Opal Blade by Kristy Nicolle
I adored Kristy Nicolle's Something Blue, but The Opal Blade has risen to the top of my favorites. And it took maybe two chapters. I don't normally like urban fantasy, but this novel only starts as such before becoming a real dark fantasy novel. I'll try to keep my book review of The Opal Blade short, but there's so much to unpack here. And yes, in a great way.
(Review contains spoilers.)
My rating: ★★★★★ (5/5)
Summary: Sephy Sinclair is happily drinking her life away as she avoids the responsibilities that come with her last name. Until she discovers she's a half-god, and her biological father is Haedes. When the secret is out, Sephy must learn how to use her powers. The Demon Lords want her, and with Pandora, they want Haedes' kingdom, too. A coalition arises, and Sephy only has a grumpy bodyguard at her side, Xion. A half-demon.
Genre: Romance, Fantasy (dark/urban)
Audience: Young Adult and Adult
Themes/potential trigger warnings: violence, gore, sex, character death, alcohol use
Lady and the Tramp
No, Sephy isn't Lady, and Xion isn't the Tramp. Our protagonists seem to enjoy switching to the point you never know which role belongs to whom. On one side, you have a pretty little thing, Sephy, who drinks like a truck driver, drives like a madman, and she forgot she's supposed to be the hero when she muhahahah's at the villains. On the other hand, you have Xion AKA Bigfoot, tall and sturdy, with a demonic side. And he won't go past 50 km/h even if Sephy's life depends on it. (Because when he tries, he stalls the car).
If you haven't picked up this book at the mere description of the main characters, don't worry. I've got you.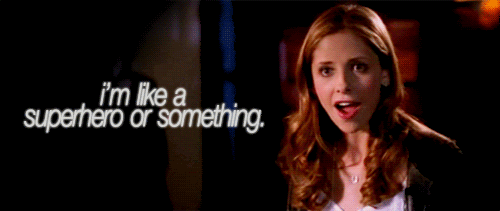 Sephy Sinclair is not the type of heroine you root for. You'll like her, but the amount of denial this girl has in store will annoy you. But she's not in denial and completely useless, so you can't dislike her either, because she takes care of herself. It's Buffy minus the slayer training. Speaking of which, I'm glad to finally find a book where the heroine with magical powers goes into training and achieves nothing. Zero. Nada. Niet. Rien. Because only Haedes knows how that magic works. Whereas Xion, although he tries to manhandle her and be the brute force, ends up being the shoulder she leans on. When and if she needs it.
Which is rare. (They call it slow burn for a reason.)
Karaoke in The Underworld
Truth be told, the protagonists hooked me, but I stayed for Haedes. There's just something about androgynous characters who sing Michael Jackson and dance to the Bee Gees. Haedes is whimsical, immature, a drama queen, and yet, you want to hang out with him. Does he have flaming hair that turns orange? Yes. Do you imagine him inhaling a cigar in one go? Yes. But he's probably the most human character of the entire cast. And he's supposed to be a god.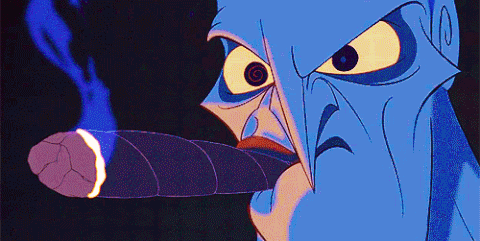 In The Opal Blade, there are other characters from The Underworld who contribute to making this novel an epic ride. There's Lucifer, or Luce, her lover, Thane, the Fates, and titans such as Anubis. Kristy Nicolle has built a system and lore that only she could pull off without turning the entire novel into a parody. I mean, sloth sinners jogging all day and all night to have electricity down there?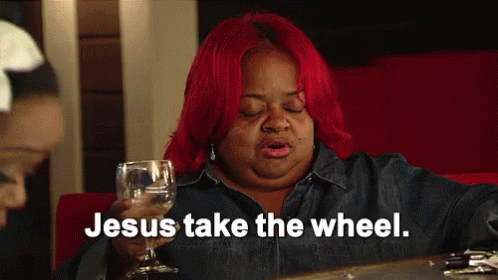 While I don't particularly feel drawn to characters such as Luce, who coddles Haedes and acts like a mother to everyone, I cannot say the author wasn't smart to include them. In fact, Luce and Thane bridge the gap between Haedes' avoidance of problems and Sephy's stubbornness.
Pandora hired the CW
The villain of this book is ultimately Pandora. Screwed over by Zeus and not welcome in Mortaria, she tries to regain control of her existence. If Sephy is a lead who leaves you wondering, then Pandora is the same on the villains' side. She doubts herself often, lets the Demon Lords she allied herself with pull too many strings, and it's no wonder she fails. These Demon Lords do not understand cooperation, which reminds me a lot of those supernatural shows from the late 90s/early 2000s. I mean, they even have Barbas.
And yes, he sniffs the air.
Buffy's mother died stupidly, too
There are so many moments in this book that had me laughing. Xion getting swamped in Haedes' stolen car. Marvin Gaye music stuck on replay while that happens, to name a couple. And yet, even as the situation gets ridiculous, the gravity of the situation dawns on the reader. But the best part of this book was when Sephy survived all the Demon Lords… only to die at the hands of a human stalker. A guy she had a one-night stand with at the beginning of the story. An unfortunate series of coincidences and consequences, but very realistic in the way it's executed. It reminded me of when Buffy lost her mother to a stroke, or when Piper from Charmed nearly died of a virus. You can have all the powers in the world, but the real threats come from the human world.
Overall, for a first book in a series, The Opal Blade delivered all that it promised. And now Xion and Haedes are having a road trip to Egypt to bring back Sephy from the Nether? Sign me up, everyone! Kristy Nicolle is one of the most versatile authors I've ever read. The way she switches from grim to comedy, from urban to high fantasy, is brilliant.